About Millennium Real Estate Investments, Inc
Established in 1998, Millennium Real Estate Investment, Inc. is the exclusive realtor for the luxury properties of Klemow, Inc. and its associated companies. Let our experienced realtors and staff assist you with all of your South Florida real estate interests including investment and luxury real estate and fine rental properties.
Meet Our Team!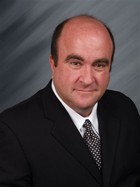 Glenn Marks, REALTOR®




I am a real estate agent, skilled in the art of negotiation, which is crucial in today's ever-changing market. Nobody understands the ins and outs of real estate better, which is what separates me from all other agents. Let me put my negotiating experience to work for you. I am available to serve you real estate needs when you need me. With an unrelenting resolution to be the best, I strive for excellence as a real estate professional, ensuring that I am the right real estate agent for you.

You can be assured to find an attitude of excellence, a commitment to personal service, a foundation of knowledge, a solid reputation and proven performance in every single aspect of your real estate transaction.

For buyers, I help negotiate the best possible deal and search until I find the perfect property. Nothing satisfies me more than seeing the smiles that come with a successful sale or purchase of a lifetime.

As a listing agent in South Florida, my extensive marketing plan gives a homeowner the opportunity to get the maximum value for his/her property. I am, and the entire Millennium Real Estate Inc. team is, looking forward to working with you every step of the way. If you're looking to buy or sell real estate, please call me today at 954.647.6812.
Barry Shapiro, REALTOR®




Barry Shapiro was principally involved with brokering a $16M residential development property to Lennar Homes, at the time this was the most expensive property Lennar Homes ever purchased in Broward County, FL. Barry was also involved in selling a $32M residential land track located in Martin County, FL to Centex and Lennar Homes.

Personally, as a real estate developer Barry Shapiro has successfully subdivided properties up to 223 single family homes. He is well versed in development and the land entitlement process. Barry has built and marketed homes ranging from the mid $100's up to $2M.

His mobile number is 561-856-0043, fax is 561-882-4071.
Sandra Wiggs, REALTOR®




Sandy's decision to enter the field of real estate evolved from her life-long love of houses, decorating, landscaping and remodeling.

Sandy has over 20 years of administrative and sales support experience with a comprehensive understanding of business and operations management. Before transitioning into real estate, she worked as a window and door sales assistant which gave her the experience from helping homeowners in replacing windows and doors to opening up new windows and doors in a new home.

Working with homeowners in making decisions on the best way to improve the beauty, safety and quality of their home is an emotional experience and can be stressful. Through careful listening, Sandy was able to guide them through all of their concerns and questions about the process and provide them with reassurance and guidance. Sandy is known throughout the industry for her follow-through. Give her a task to do and she is like "a dog with a bone". She will not let go of the quest until it is resolved.

Sandy was born in Omaha, Nebraska and was raised in Broward County. She has seen the changes throughout south Florida and knows the area like the back of her hand. She has an Associates of Arts degree in Business and she is currently serving her third term as a director on her Homeowners Association.
Linda Bart, REALTOR®




I am a native New Englander, born and raised in Connecticut, the insurance capital of the world. After college, I started a career at Travelers Mortgage as a loan closer for the employees of Travelers Insurance companies in the vast insurance marketplace.

I decided to relocate to Florida in 1987, where I purchased my first house at the age of 28 in Sunrise, Florida. My first job in Florida was with a software company which was the starting point of my long tenure in sales. Starting out as an entry level customer service representative, I progressed to assistant Manager, and after 10 years of employment, ended up as the International Sales Manager, sales was my apparent calling. I received numerous accolades such as employee of the year and a special recognition award for superior customer service.

The company eventually was sold, so I found another career opportunity with a manufacturer of natural products in Pompano Beach. I began this career as the Sales Manager, calling on major retail accounts such as Wal-Mart, Vitamin Shoppe, GNC, Walgreens, Whole Foods, just to name a few. I was responsible for 46% of all sales as well as International sales. I was promoted to VP of Sales and Marketing, managing a staff of sales reps both inside and outside of the company. After 15 years, the company was acquired in 2014.

Becoming a Realtor seems to be a perfect fit for me with my natural ability in sales and superior customer service skills. I believe in treating the customer as you would want to be treated yourself, kindly with honesty and integrity!
My references are proudly available upon request!

- Linda
Cindy Scherer, REALTOR®




Cindy Scherer launched her Real Estate career 14 years ago and is experienced in listing, buying, selling, rentals, commercial rentals, investment property, rental property, 1031 exchanges and recently new construction.

Cindy takes her Real Estate Business personal, she listens carefully to her clients, then treats each deals as if it were her own. Whether buying or selling, you can count on Cindy's experience and knowledge to help lighten your stress and you can be confident she will always have your best interest in mind.

When asked what makes her successful, Cindy said "It's simple, I believe ~ there is never a right time to do the wrong thing ~ unknown and I try not to become a person of success, but rather try to become a person of value ~ Albert Einstein"

Get Sold on Experience!
Paul Dolan, REALTOR®



CHARLES MEDALIE, Broker/REALTOR®